One of the special traditions that has become an annual part of the Lights for Life 5K is our rock painting activity. These rocks are painted by our youth who decorate them creatively with inspirational messages of support and encouragement. The rocks are then placed along the race route and throughout the community to be found by participants and community members. We often receive messages and pictures about the joyful discoveries of these rocks, and about how frequently they are found at just the right moment in a person's life to bring hope and encouragement when the discoverer needed it most. Our Rock Painting event has become a wonderful opportunity to involve youth in helping spread our message of bringing suicide and mental health awareness out of the dark.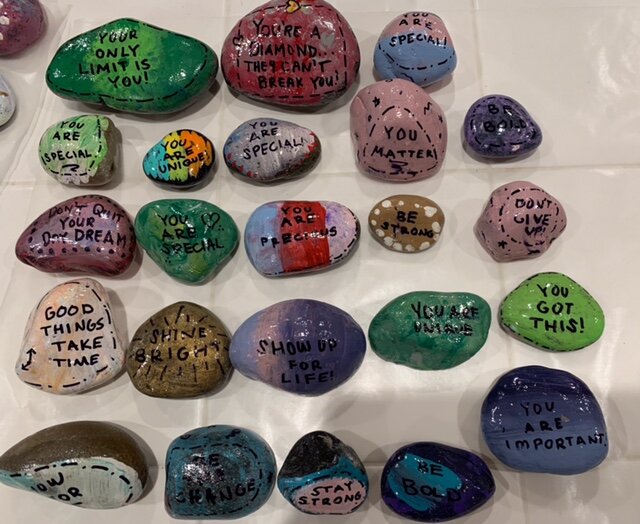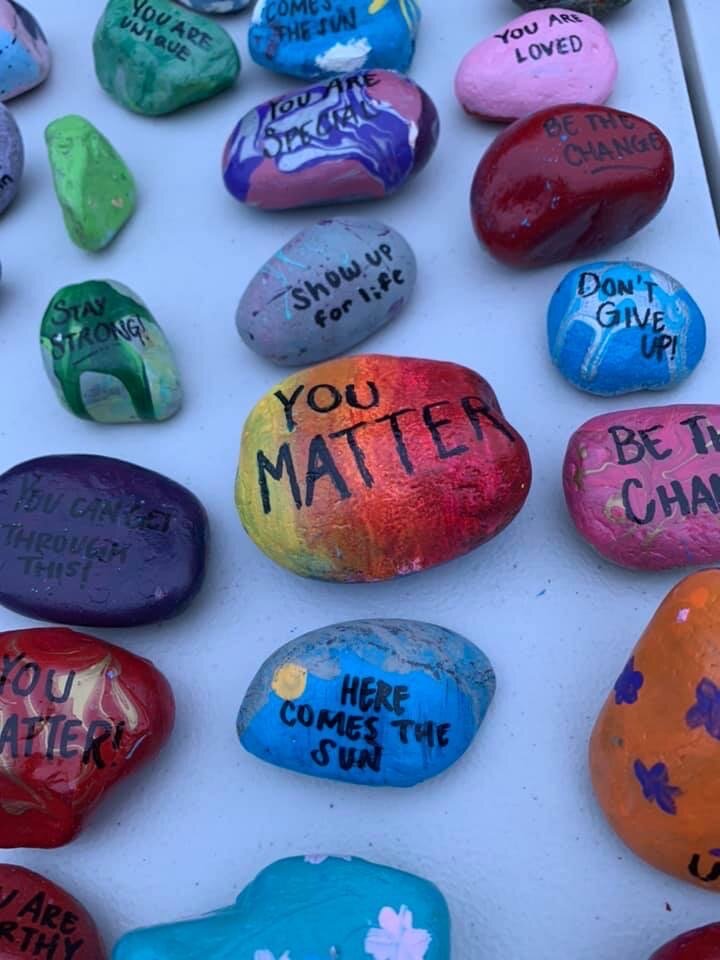 Of course, like most things things during this challenging year, our Rock Painting event, too, is going virtual. Nonetheless, we are coming up with ways to keep this activity alive so that our youth can participate and we can continue to spread our message through the discovery of these creative and inspirational rocks.
For race participants who are local, we are placing a decorated inspirational rock in each race bag so that participants can place them somewhere along their route as they complete their virtual 5K. For those who are not local, we will have online demonstrations on how to paint your own rocks.
For youth in our community who would like to participate by helping us decorate the rocks for our event, please see our flier HERE for more information on how you can obtain your decoration kit. For more information, please contact us at project99org@gmail.com